Automotive
Internet of Things drives progress for vehicle hire company.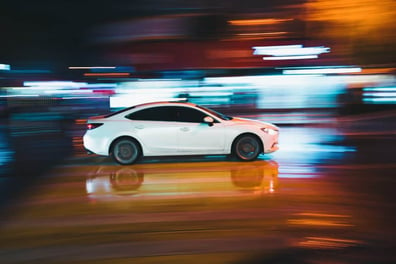 Availability, safety and quality were key priorities for this leading vehicle hire company. Operating across diverse locations and managing a fleet of thousands of vehicles, they were keen to explore new ways to keep a precise track of their vehicle inventory and enhance driver safety.

To address these objectives, the company invested in a telematics system for its entire fleet. The solution, delivered courtesy of Three's cloud-based Internet of Things (IoT) platform and a single SIM fitted in each telemetry device, allows the company to access a variety of data insights, including driver behaviour, driving conditions and the location of every vehicle at any given time.

The telematics system has not only helped the company to improve driver safety and behaviour, but to also reduce insurance claim costs and prevent fraud. Any accidents experienced in a hire vehicle can also be analysed thoroughly thanks to detailed impact information provided by telemetry devices. The new system has also helped to streamline operations and improve the customer experience through accurate positioning data that pinpoints the vehicle's precise location and its availability for hire.

Copyright 2023 Three Group Solutions. All Rights Reserved.