About us
Three Group Solutions delivers wholesale, enterprise and IoT solutions that leverage CK Hutchison's global mobile networks, partner networks, and CK Hutchison's expertise in ports and related services, retail and infrastructure.

As well as vertical market expertise, the very best solution designers, engineers and GTM specialists from across CK Hutchison are utilised to deliver best in-class outcomes for Three Group Solutions' customers and the customers of CK Hutchison's mobile operators.

Through a single point of contact, customers can procure and deploy wholesale, enterprise and IoT solutions across CK Hutchison's, and its international partners', mobile footprint.
What we do
Three Group Solutions aggregate and package the global mobile network assets of CK Hutchison with best-in-class Wholesale, Enterprise and IoT solutions. These network assets include the '3' branded operators in the UK, Ireland, Austria, Sweden, Denmark, Hong Kong and Macau, as well as Wind-Tre Italy, Indosat Ooredoo Hutchison, Indonesia, Hutch Sri-Lanka and Vietnamobile Vietnam.
Our sustainability stance
Sustainability for us and our customers is very much at the heart of everything we do.
As a major, multinational group of telecommunications companies, we have a significant role to play in building sustainable and inclusive, digitally-enabled societies across our operating markets, and a responsibility to act with integrity, with a rigorous approach to sustainability governance, supporting the creation of sustainable long-term value for our stakeholders.
CK HUTCHISON HOLDINGS OVERVIEW
Trusted by millions of customers worldwide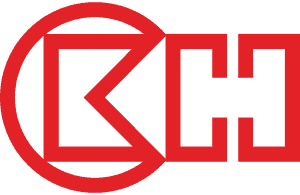 CK Hutchison Holdings (CKHH) is a leading global provider of mobile telecommunications and data services, serving over 176 million customers. We put ideas to work for your business, accelerating the path to progress, generating new revenue streams and helping you to take advantage of new and emerging technologies with minimal risk. Our leading-edge solutions are designed with one objective in mind – to ensure you get the best return on investment from the next generation of connected services.